CROWDHACKATHON OPEN DATA CYPRUS #ODC
CROWDHACKATHON OPEN DATA CYPRUS #ODC
The 1st Marathon for the Development of Applications for Open Public Data in Cyprus (Open Data Cyprus Crowdhackathon #ODC #opendatacy) was held on 10 and 11 September 2016, at IDEA in Nicosia.
Developers, analysts, designers, communication and marketing experts, students and professionals participated in the Open Data Cyprus Crowdhackathon.
The Open Data Cyprus Crowdhackathon is the final and greatest action of the Project "Supporting the Public Sector bodies in Implementing the Revised Directive 2013/37/EU and Promoting the Further Use of Public Sector Information", which is entirely funded by the European Commission.
The Project, which is one of the priorities of the Presidency of the Republic, aims to the practical implementation of the Directive by all the Ministries/Departments/Services of the public sector by making their data available through the National Open Data Portal (http://www.data.gov.cy) and the promotion of the re-use of public data by the private sector. You can find more information about the project here. The Department of Public Administration and Personnel (PAPD) of the Ministry of Finance and the Presidency – Unit for Administrative Reform, in collaboration with the contractor Deloitte, organized the open innovation action Open Data Cyprus Crowdhackathon. The action was implemented based on the Crowdhackathon models with the support of the technology company Crowdpolicy.
16 teams in total participated. 13 teams presented their ideas at the final stage on Sunday.
Winners
References and related content
Open Data Tech for all Workshop
An open workshop took place at the same time in the framework of Crowdhackathon #opendatacy. During the workshop, digital innovation, opendata and crowdsourcing trends, as well as best practices from Greece and other countries were discussed and presented.
Topics and speeches of OpenData|Tech 4all Workshop
Opening public sector data in Cyprus: the progress so far and the next day, Member of the Team for the Promotion of Further Use of Public Sector Data in Cyprus, Department of Public Administration and Personnel (Ministry of Finance) http://www.slideshare.net/crowdpolicy/open-data-in-cy
Moments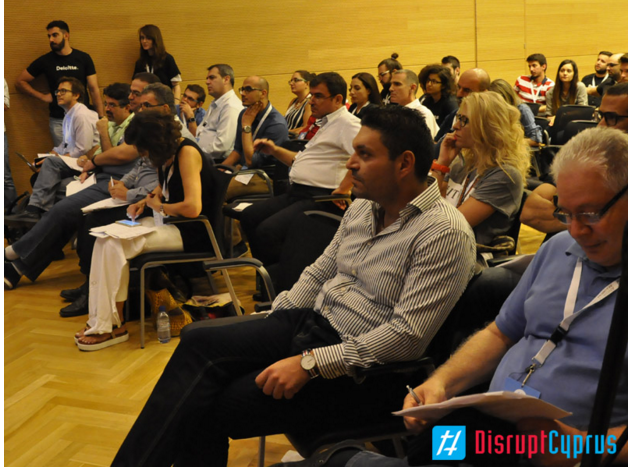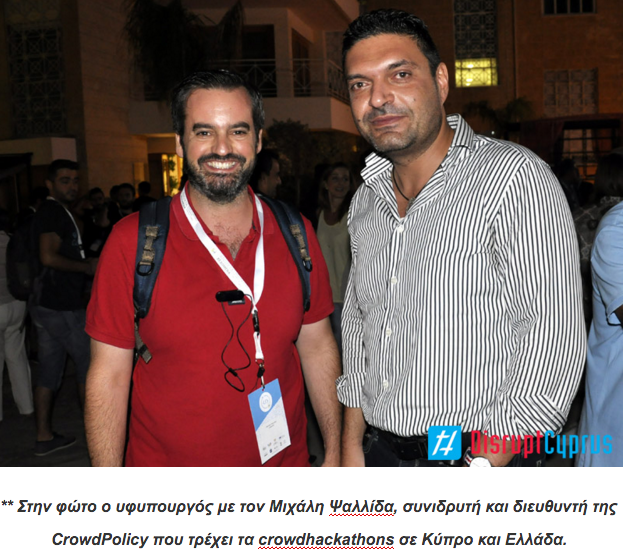 Worth reading related articles