SOCIAL WI-FI OF MUNICIPALITY OF MOSCHATO
SOCIAL WI-FI OF MUNICIPALITY OF MOSCHATO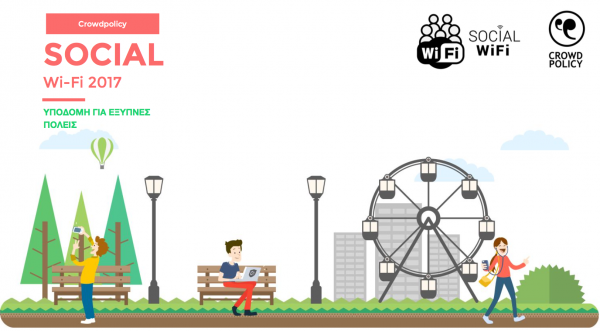 Crowdpolicy develops Social Wi-Fi in Moschato.

This particular Wi Fi network is ideal for constructing a community building. The technology used allows easy and immediate expansion of the network, in any direction, by simply inserting and plugging a node located within the receiving radius with the network.
For example, the networks that will be deployed in the central squares of Moschato and Tavros can easily be extended to the wider area by mobilizing residents or businesses to place an extension node on their balcony or terrace.
The cost of each node is extremely low and is very easy to set up without any adjustments.
The development of the "Social WiFi" network in the municipality of Moschato-Tavros can contribute to the enhancement of local entrepreneurship through the involvement of its citizens in its operation and expansion, as new entrepreneurs can exploit and extend the "Social WiFi" technology to local level and create new innovation and technology businesses, which will lead to new jobs and the growth of the local economy.
I want to participate
You can join by filling in your details in the application form below.
Further information
You can find out more about Crowdpolicy Social WiFi service: