Visa Innovation Program Greece 2019-2022
The Visa Innovation Program, which is powered by Crowdpolicy in Greece, is an equity-free pilot-centered collaboration platform spanning across Southeast Europe.
The program enables fintechs to solve payment and commerce challenges of tomorrow, further enhance their own product propositions and provide visionary solutions for Visa's vast network of partners in Europe.
Why we want you to be a part of this Program?
Visa Innovation Program is a 6-month startup accelerator supporting Fintechs to scale their businesses globally via Visa's international financial and banking partnership network. We aim to strengthen partnerships leading our startups to create new opportunities for banks and develop new collaborations together. Our startups are successfully redefining what the customer demands from a bank, delivering the best banking experience to the consumer. We believe that these partnerships can build an even better experience by collaborating rather than operating alone. If you are interested and want to meet with our startups please reach us at [email protected] and we will schedule a quick call as soon as possible.
During the Selection Day event, these are the final companies and startups selected to proceed to Visa Innovation Program.
Fourth Cohort

AFI
Action Finance Initiative (AFI) is a microfinance not-for-profit Company that provides access to financing, though microcredits, to those who have a business idea or project, but are not able to find access to the necessary funds. At the same time, it supports these businesses by providing free training and support

Come Together
ComeTogether introduces a new form of digital ticket based on blockchain to unlock new revenues from secondary markets & NFTs, while improving attendee experience.

Coriunder
Backend-As-A-Service for all things around financial products.

EV Loader
EV Loader is developing the first open to all charger network in Greece and Southeastern Europe. It provides charging station management software to businesses such as hotels and shops that already have a charging station on site and promotes their location through the EV Loader application map and other applications.

Infin8
An open web application that helps manage and improve finances.

Valuelenz
Hybrid Commerce that enables physical stores to gain a number of digital capabilities that create exciting and safe ways for customers to shop.
Third Cohort

Finloup
We are a ""buy now, pay later"" platform that helps merchants get more consumers at the point-of-sale, leveraging Open Banking.

Roadcube
RoadCube is a loyalty as a service platform where companies can create loyalty systems and synergies with a simple registration and users can use these loyalty schemes via 1 user account

Welcome Pickups
Founded in 2015 in Athens, Greece, Welcome goes above and beyond the commoditized transfer service as the first company to deliver a holistic, in-destination travel experience. From the moment a traveler arrives in a new destination, until they return home, Welcome accommodates all their travel needs (transfers, travel products, things to do, information) as the easiest, friendliest and most personalized solution."

Woli
Woli is a smart Money App for modern families that automates pocket money and helps children grow good money skills in a fun and secure way! Combining a mobile app, a prepaid card, smart Money Tips and age-appropriate finance classes, Woli empowers children to earn, save and spend money responsibly within a safe environment.

Parkadoro
Parkadoro is a cloud-based, leading parking management software, ideal for small-medium car parks. It works on many devices (laptop, PC, mobile) including inside a POS. Parking equipment (barriers, gates etc.) is optional but not required

Wealthywood
Wealthyhood is the first DIY wealth-building app for long-term investors. Wealthyhood guides long-term investors to build their wealth over time, by intelligently investing their money, the way they want, with fewer fees.
Second Cohort

Quadible
Quadible helps businesses mitigate fraud, improve customer satisfaction and reduce costs through an AI-platform that continuously authenticates users, without the need for any input by learning their behavioural patterns.

Wysely
Developing a new type of credit reference, which is: Instant, transparent, automated & highly predictive Based on customer's account data using Open Banking (PSD2)

GivingStreets
For-profit social enterprise, using technology to enable financial inclusion of vulnerable individuals and charitable organizations.

iSpiral
Regulatory Technology Company with on-premise and SAAS software solutions that tackle problems related to Fraud and Money Laundering

Simply Pos
Simply is SaaS platform providing an ERP software with enterprise grade tools for retail business success.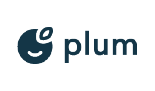 Plum Fintech Ltd
Plum is a free app that anyone can use for automated savings.
First Cohort

Do it for me
Doitforme is a Digital Marketing Assistant of Professional Service Providers.

Ferryhopper
Ferryhopper changes the way people travel by sea, offering the simplest and most innovative solution for online ferry booking.

Stoferno.gr
Stoferno.gr is an on demand platform that allows users to get anything they want from their local market, delivered in minutes

Linked Business
Empower organizations engineer evidence-based business decisions

Orderstate
For businesses operating with transportation of goods and relatively complex orders, Orderstate is a platform that tracks the whole order cycle and gives visibility of the status of the order, allowing all parties to collaborate within the platform.
Contact
Want to contact us for further information about the program?